Matrix Reloaded Screensaver 1.0

The Matrix Reloaded screensaver is a freeware openGL matrix screen saver that truly captivates the spirit of The Matrix movie, Matrix Reloaded and Matrix Revolutions sequels. Featuring photos of heroes & foes (Neo, Morpheus, Trinity, Agent Smith, etc presented in a cool slideshow), matrix code emulation scrolling vertically down your computer screen, a cool matrix style digital clock, and original mp3 songs from the film, this eye candy screensaver is recommended to all MATRIX fans. Easy install, no nags and great customization options make this matrix screen saver the one to use. Free Your Mind!
This software is a commercial software. You will be able to download and test Matrix Reloaded Screensaver during a certain period of time, then, if it does what you need, you will have to acquire the full version. The trial version available for download on www.softandco.com has a size of 1000 KBytes. For additional information and support request, please contact directly Matrix Reloaded Screensaver publisher.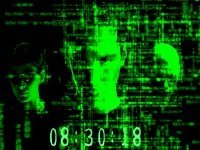 Matrix Reloaded Screensaver 1.0 was released by Winsquad on Sunday 02 June 2002. Its known requirements are : OpenGL support.
Matrix Reloaded Screensaver will run on Windows 95, Windows 98, Windows Me, Windows 2000, Windows NT and Windows XP.
Downloads (29279)