Blood of Vampire 1.0
Horror 3D Game, the mutan, the ghost and many more, want the blood of the vampire, he has only 3 minutes to find more blood to keep live, there are many dangerous in this world. take care off
This software is a commercial software. You will be able to download and test Blood of Vampire during a certain period of time, then, if it does what you need, you will have to acquire the full version. The trial version available for download on www.softandco.com has a size of 31108 KBytes. For additional information and support request, please contact directly Blood of Vampire publisher.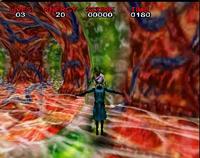 Blood of Vampire 1.0 was released by The 3D Games on Monday 14 November 2005.
Blood of Vampire will run on Windows 95, Windows 98, Windows Me, Windows 2000, Windows NT and Windows XP.
Downloads (1410)
1.0
Monday 14 November 2005