K-Lite Pro 1.0
K-Lite Pro is the best available file-sharing program. It gives you access to files available all over the world for FREE. K-Lite Pro is the world's fastest P2P file-sharing application, letting users share and search for any type of computer files. Download MP3s, Movies, Videos, Software, and Games. The application is easy to install, and very easy to use. Features include dynamic querying, the ability to preview files while downloading, advanced techniques for locating rare files, and an extremely intuitive user interface. Don't worry about corrupted files, because K-Lite Pro detects corruption before the download is completed. K-Lite Pro can download single files from multiple users to ensure you get the most efficient use of your bandwidth. K-Lite Pro supports multiple networks including eDonkey2000, Gnutella, BitTorrent, and Gnutella2. Despite the usual performance flaws found in all file-sharing clients, this new version offers a breath of fresh air in the P2P category. K-Lite Pro respects your privacy and guarantees of no adware and no spyware. You will also never seen any advertisement during using K-Lite Pro. You will be able to burn your own music, games or movies CDs K-Lite Pro is very safe to use and is 100% legal software. Also included are antivirus protection, popup prevention, free song lyrics and technical support.
This software is a commercial software. You will be able to download and test K-Lite Pro during a certain period of time, then, if it does what you need, you will have to acquire the full version. The trial version available for download on www.softandco.com has a size of 2169 KBytes. For additional information and support request, please contact directly K-Lite Pro publisher.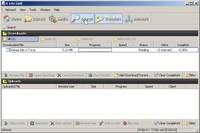 K-Lite Pro 1.0 was released by Free Download on Tuesday 14 June 2005.
K-Lite Pro will run on Windows 98, Windows Me, Windows 2000, Windows NT and Windows XP.
Downloads (3634)